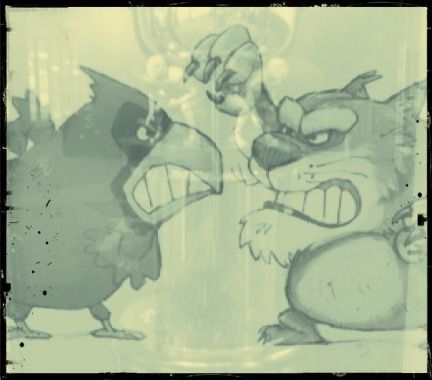 The Louisville football program has had a great season and provided many exciting moments along the way. They went 5-3 in their inaugural season in the ACC finishing 3rd in the Coastal Division, and are 8-3 overall coming off a huge win at Notre Dame. Now it's time for the season finale and the annual battle with in-state rival Kentucky. It will be a chance to put an exclamation mark on a great regular season. The bitter banter has had a full season to stew between UK and Louisville fans. The wait for this game has made it hotter than ever. We have had twitter wars, Facebook wars, but now it's time for the gridiron version of "The Battle of the Bluegrass" to take center stage. Both programs will be on display for the nation to watch 12:00pm Saturday on ESPN2 as this game will take its place at the table of rivalry weekend in college football. This game has been played 26 times over the years with UK leading the series 14-12, while Louisville has been the better team and program in the modern series leading 12-8 and winning the last three meetings. The last time Louisville won 4 straight in this series was between the 03 and 07 seasons.
UK dropped to 5-6, 2-6 in the SEC after losing to Tennessee 50-16 a few weeks ago. The Wildcats have lost five straight games after winning three straight over Vanderbilt, South Carolina, and UL Monroe. They have been blown out by LSU, Georgia, and Tennessee during their losing streak. Their offense is averaging 28.2 points per game, which ranks 72nd in the country. Their defense is allowing 30.1 points per contest, which ranks a dismal 89th in the country. They are 0-4 on the road this season.
Kentucky's 2014 OVERALL FBS RANKINGS
-PASSING YARDS
236.2
54th
Overall
-RUSHING YARDS
153.5
79th
Overall
-POINTS FOR
28.2
72nd
Overall
-POINTS AGAINST
30.1
89th
Overall
Leading Stoop's offense on the field Saturday will be quarterback Patrick Towles who has thrown for 2,542 yards to go along with 14 touchdowns and 7 interceptions this season. He is a very solid guy in that backfield who can make accurate throws while also being able to make plays with his legs. He has 295 yards and 6 rushing touchdowns. He will look to challenge the Cardinal defense with short passes in the flats and middle of the field.
Towels will also have some pretty solid run support on Saturday handing the ball off to running backs Stanley Williams and Braylon Heard who have combined for 714 rushing yards with 7 touchdowns this season. These guys will also catch passes out of the backfield. Williams has 149 receiving yards with a touchdown and Heard has 87 receiving yards.
Speaking of receiving yards Kentucky has an offense that likes to spread the ball around. They have five guys over 180 yards in their receiving corps. Leading the way in this group is wide receiver Ryan Timmons who has a team best 45 catches for 536 yards and 2 touchdowns for the Wildcats. He is followed by Javess Blue who has 516 yards with 5 touchdowns, Demarco Robinson 442 yards with 1 touchdown, Garrett Johnson 264 yards with 2 touchdowns, and Blake Bone with 183 yards with 2 touchdowns. Dorian Baker is done for the season with a knee injury.
Another guy that has also been very important to this Kentucky offense is All-purpose yards guy Jojo Kemp. He has caught some passes and has rushed for 325 yards with 4 touchdowns. They will line him up anywhere on the field including behind center to run the wildcat offense.
The Kentucky offense has thrown the ball over 2598 yards this season while rushing for 1689 yards.
Defensively, our Cardinals are allowing an average of 18.7 points per game, which ranks an impressive 14th in the country. They have only allowed over 27 points twice this season and that was against some very good units. The Louisville defense is much quicker and more talented than this Kentucky offensive group but their creativity will keep our guys on their toes. The Louisville defense will have to play disciplined football on Saturday and not take anything for granted. Defense has been the theme this season for the Cardinals and they will have to answer the call again. Gerod Holliman will be looking to break an NCAA record for interceptions on Saturday while solidifying his chance for a defensive player of the year award. I look for him to have a big day and he should see several passes coming his way. This defense will also have a group of seniors looking to go out on top. The leader of this unit Lorenzo Mauldin will put pressure on Towels all day, while B.J. Dubose, Andrew Johnson, Terell Floyd, and Deiontrez Mount will also look to have big games in this season finale.
The Kentucky defense has been the teams Achilles heel this season and they have been beyond dismal stopping the run. They are currently ranked 98th in the country in rushing defense. They have allowed forty rushes of 10 yards or more in the last 5 games. Their passing defense while not exactly great has been better as they are ranked 30th in the nation in passing yards allowed. The strength of the Kentucky defense comes from the defensive end position where they do have some very good talent. This group is anchored by seniors Alvin Dupree and Za'Darius Smith. Dupree had 15 tackles in their last game, and has 67 on the season. Smith has 51 tackles on the year. Louisville native Jason Hatcher is the heir apparent to Dupree and will also see playing time against the Cards on Saturday. He grew up cheering for the home team so he will be looking for a solid outing. He has 25 tackles this season. . I think Stoops will pick his poison when it comes to Louisville's offense. He will load the box with 8 or nine guys to stop the run and hope that Reggie and the Louisville receiving group have an off day.


The Louisville offense is averaging 31.5 points per game, which ranks 49th in the country. Quarterback Reggie Bonnafon, has filled in well for the injured Will Gardner, throwing for 842 yards with 5 touchdowns and 2 interceptions in limited action this season. And he had a very good outing at Notre Dame last weekend. I do think that done a lot for the young man's confidence. Wide receiver Devante Parker has caught 29 balls for 555 yards and 2 touchdowns in only 4 games this season due to an injury, and I know he wants his final game in Papa John's to be special. I think he will have a huge day. Running back Brandon Radcliff has carried the ball 104 times for 581 yards and 9 touchdowns. Michael Dyer has carried the ball 103 times for 475 yards and 4 touchdowns. These guys were monumental in the win against Notre Dame and have come up big all season. They will face a loaded box on Saturday but I think they will again play a big part in the outcome of this one.
I don't think the "Battle for the Bluegrass" will be much of a battle but it could be pretty competitive, especially early on. Emotions will be running high like they always are in this game. These emotions can make up for deficiencies early in sports competitions but ultimately the better team prevails. I don't think that there is any question who the better team is here. The Cards ability and their execution are on a different level especially on defense. I do think that our arch rivals are on the road to that in the future, but their program is still in the early stages of being rebuilt and the score board will reflect that on Saturday afternoon.
Louisville's 23 seniors will be honored beginning at 11:35 a.m. on Saturday. This senior class has been one of the best in school history, posting a solid 38-12 mark and will advance to their fourth-straight bowl game next month. They also haven't lost against Kentucky and they won't Saturday.
The Beak Prediction
Louisville 51 Kentucky 24
The Beak's Prediction for the
Howard Schnellenberger Award:
My prediction for the award this year is WR DeVante Parker who will finish with 160 yards receiving with 3 TD's. I believe he will win this award for his ability to take over this game. He should be able to have his way in a very mediocre UK secondary especially with them having to put so much emphasis on stopping the run.
The 2010 game was the inaugural year for the award. The award is given to the Most Valuable Player of the game. It is named for Howard Schnellenberger, who played under Bear Bryant for Kentucky and coached at Louisville.
Previous winners:
-(9-04-2010) Derrick Locke, RB@ Kentucky had 23 Carries, 104 Yards, for 2 TD's
-(9-17-2011) Dexter Heyman, LB@ Louisville had 12 Tackles & 1 Forced Fumbles
-(9-02-2012) Teddy Bridgewater Louisville QB 19/21, 232 Yards
-(9-14-2013) Teddy Bridgewater Louisville QB 16/28, 250 Yards, 1 TD